You're tired of back pain dictating your life—enter chiropractic care, your potential game-changer. With expert hands to guide you, discover how targeted adjustments can ease your spinal woes.
Experience a surge in wellness as our chiropractic care unfolds a world of benefits for those suffering from chronic pain. By integrating chiropractic adjustments into your health routine, you can explore a non-invasive path toward managing discomfort and enhancing bodily function. Don't let misconceptions hold you back; visit our page to unravel the myths and facts about chiropractic care, empowering you with knowledge and confidence. And if you've recently been in a vehicle mishap, understand the crucial role of chiropractic by reading about when to consider chiropractic care for car accident injuries. Align your health with the precision of chiropractic treatment and take a proactive step towards a dynamic and pain-free lifestyle.
You'll learn what to expect, debunk myths, and find out how to maintain your newfound comfort.
Key Takeaways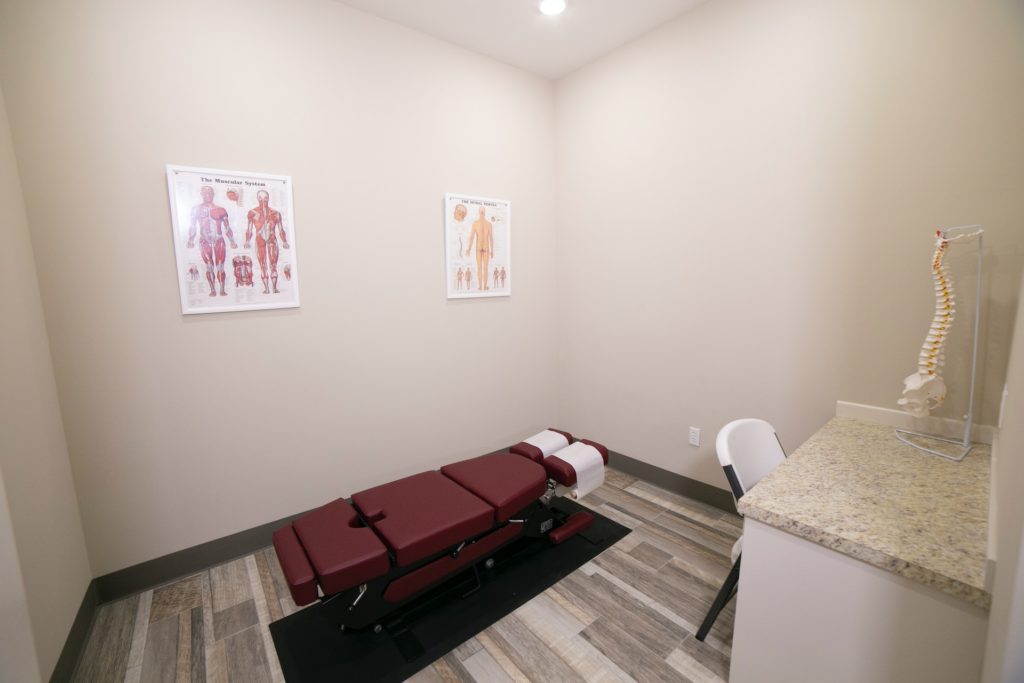 Chiropractic techniques involve hands-on methods to improve spinal function.
Chiropractic care effectively addresses common spinal issues such as herniated discs, sciatica, chronic back pain, and scoliosis.
Preparing for your first chiropractic visit by gathering medical history and thoroughly describing symptoms is important.
Maintaining spinal health post-care involves daily stretching, core strengthening, mindful posture, and staying hydrated.
Understanding Chiropractic Techniques
Chiropractic techniques involve a range of hands-on methods designed to improve spinal function and alleviate back pain. You'll experience targeted adjustments to correct vertebral misalignments. These precise movements aim to restore mobility and reduce nerve irritation.
It's not just about cracking backs; it's a tailored approach to enhance your body's natural healing. Trust these practices to offer relief and support your overall well-being.
Benefits of Chiropractic Adjustments
While you may initially seek chiropractic care for immediate pain relief, you'll soon discover that adjustments can offer numerous long-term health benefits.
| | |
| --- | --- |
| Benefit | Description |
| Enhanced Mobility | Improves joint function and movement. |
| Posture Correction | Aligns spine, reducing strain. |
| Stress Relief | Decreases muscular tension. |
| Nervous System Function | Enhances the body's communication pathways. |
| Immune System Boost | May increase resistance to illness. |
Common Spinal Issues Addressed
Throughout your life, you may encounter various spinal issues that expert chiropractic care can effectively address.
Herniated discs cause unbearable pain that hijacks your everyday joy
Sciatica that sends shooting agony down your legs, stealing your mobility
Chronic back pain that chains you to discomfort, undermining your happiness
Scoliosis that twists and distorts, threatening to reshape your future
Preparing for Your First Visit
Before your initial chiropractic appointment, you'll often need to gather your medical history and list any symptoms you're experiencing. It's a step toward taking control of your health, so be thorough. Here's a table to guide you:
| | | |
| --- | --- | --- |
| Past Injuries | Current Symptoms | Emotional State |
| Car Accident | Persistent Back Pain | Hopeful |
| Sports Injury | Limited Mobility | Anxious |
| Fall | Neck Stiffness | Frustrated |
| Surgery | Frequent Headaches | Determined |
| Childhood Falls | Muscle Spasms | Optimistic |
What to Expect During Treatment
After preparing your medical history and noting your symptoms, you'll experience a hands-on examination during your initial chiropractic treatment.
A surge of optimism as the chiropractor charts a path to wellness.
Relief washes over you with each precise adjustment.
The comfort of being heard and understood.
A spark of hope with the promise of pain-free days ahead.
Debunking Chiropractic Myths
Despite common misconceptions, you'll find that chiropractic care is a scientifically backed approach to relieving spinal discomfort, not just an alternative remedy.
It's not about 'cracking' bones, but rather about restoring proper movement and function.
You won't become dependent on treatments, nor is it true that it's unsafe. Chiropractic adjustments are widely recognized for their safety and effectiveness when performed by a licensed professional.
Maintaining Spinal Health Post-Care
Having debunked common chiropractic myths, you're now empowered to maintain your spinal health long after your sessions have ended. Cherish the relief you've gained by embracing these practices:
Stretch daily to keep flexibility in your forever companion.
Strengthen your core to cradle your spine in steadfast support.
Mind your posture to honor your body's natural alignment.
Stay hydrated to cushion your discs and your silent protectors.
Discover More About Us – Physicians Group, LLC
The expert team at Physicians Group, LLC, a specialized clinic for automobile accident injuries, offers comprehensive care across a network of 27 accessible locations.
TOUCH BASE FOR ASSISTANCE WITH YOUR APPOINTMENT ONLINE
With a widespread presence in regions including Auburndale, Bradenton, Brandon, Palmetto, Ft Myers, Jacksonville Beach, Jacksonville, Orange Park, Lakeland, Clearwater, New Port Richey, Port Charlotte, Sarasota, Sebring, Spring Hill, St. Petersburg, Tampa, Temple Terrace in Florida, as well as Brooklyn Park, Robbinsdale, Minneapolis, Richfield, and St Paul in Minnesota, Physicians Group, LLC is a prime destination for addressing injuries post-automobile accidents.
Our Expertise
Endorsed by The Joint Commission, Physicians Group, LLC stands as a comprehensive hub for the treatment of musculoskeletal injuries. Its multidisciplinary team comprises of seasoned medical doctors, skilled chiropractors, osteopathic professionals, attentive nurse practitioners, and proficient physician assistants.
The group is adept at managing a spectrum of musculoskeletal discomforts, from joint, back, to neck pain. By leveraging state-of-the-art technology and diagnostic tools like DynaROM™ motion testing, digital motion X-rays (DMX) for the cervical spine, and cutting-edge regenerative therapies, they are equipped to foster optimal recovery.
Emphasizing a nurturing, patient-focused atmosphere, the dedicated personnel at Physicians Group, LLC ensures thorough consultations and in-depth discussions, allowing them to grasp every patient's specific complaints and aspirations fully. Treatment plans emphasize non-invasive and integrative approaches, with surgical interventions being considered as necessary.
Don't allow the aftermath of vehicle accidents to impede your lifestyle. Initiate your path to recovery at Physicians Group, LLC by reaching out to your local branch or by securing an appointment through our online platform.
Our Services:
Contact Us:
→ https://physiciansgroupllc.com/contact-us/ 
Conclusion
In conclusion, Physicians Group, LLC emerges as a beacon of hope for those burdened with the aftermath of vehicular accidents and the corresponding musculoskeletal injuries. As an accredited organization recognized by The Joint Commission, their integration of expert chiropractic care, advanced diagnostic tools, and a patient-centric approach positions them as a leader in non-invasive treatment options. The array of services they offer, focusing on spinal health and overall well-being, are designed to alleviate pain, restore mobility, and improve the quality of life for their patients.
The team's commitment to debunking myths and educating their patients about the benefits of chiropractic care is commendable, as it promotes a more informed and proactive patient community. Whether it's offering immediate relief from acute injuries or providing a strategy for long-term spinal maintenance, Physicians Group, LLC upholds a standard of personalized and compassionate care. With their extended network of clinics and the convenience of online appointment scheduling, they ensure that expert assistance is readily accessible to those in need.
Embracing a holistic view of recovery, Physicians Group, LLC not only addresses the physiological aspects of car accident injuries but also acknowledges the emotional states of their patients, offering a comprehensive healing experience. By choosing Physicians Group, LLC, individuals can trust in receiving tailored care that aligns with their journey towards a dynamic, pain-free lifestyle after the trauma of an automobile accident.